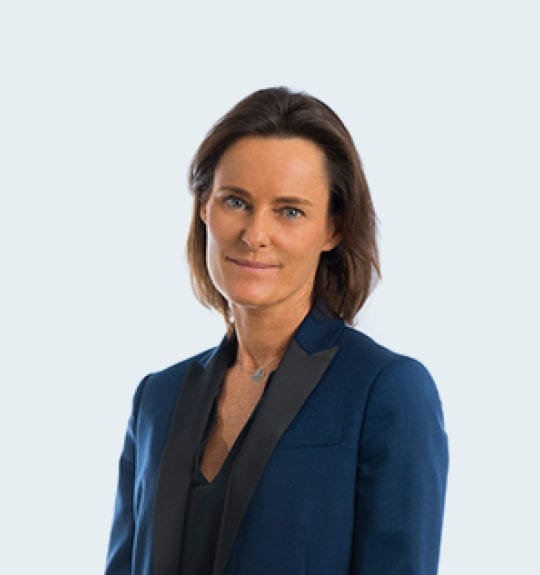 Constance Verroust-Valliot
Of Counsel
Bar:

Admitted in July 2016
Expertise:
Litigation
Restructuring
Career path
After she obtained a Master degree in Business Law (Paris X) and a post-graduate degree in European Law (Paris II), Constance Verroust-Valliot started her career in 1992 in a Court appointed receivers (Chavaux-Lessertois-Bouychou) where she collaborated for almost 3 years.
Constance Verroust-Valliot then joined Société Générale where she worked, for more than 15 years, as a legal adviser and negotiator in the Restructuring departments (Litigation and Special Affairs).
These professional experiences led her to deal with companies' difficulties from different angles (companies, executives and banking partners), and to acquire special negotiating skills.
Constance Verroust-Valliot also resolves criminal cases, namely in the frame of emergency defense.
After taking her oath in July 2016, Constance Verroust-Valliot joined the Restructuring and Litigation teams of Brunswick before joining Serge Pelletier in the Rescue adventure.
Constance Verroust-Valliot is a member of:
 French Association of Turnaround Professionals – ARE
 The Think Tank Women In Restructuring (WIR)
 The Criminal Bar of Paris
Rankings
Publications (FR)